Steven Allen Bimbo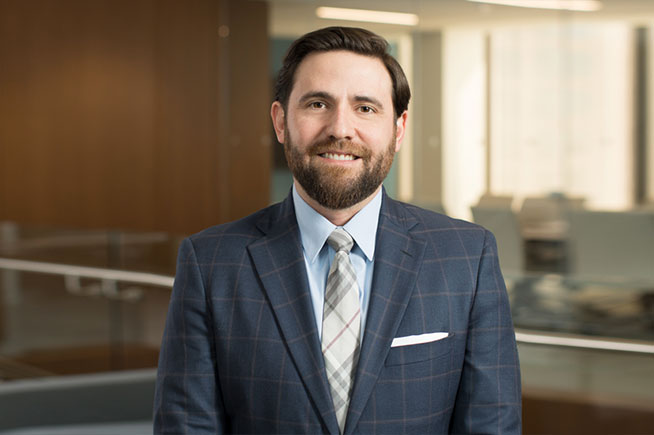 Steven Allen Bimbo – Attorney – Construction Law in NC & SC
In the principal area of practice of construction litigation, Steven Bimbo represents general contractors, owners, developers, subcontractors, vendors, and sureties at every stage of a construction project, including:
Pre-construction
Licensing
Preparation of contract documents
Bid preparation
Bid mistakes
Bid protests
Change order negotiations
Project correspondence
Claim preparation
Lien claims and analysis
Defense of claims
Termination
Project close-out
Final dispute resolution through negotiation, mediation, arbitration, and litigation
Steven has a long-standing passion for residential and commercial development and construction and a passion for learning and understanding the legal and technical complexities of construction projects. These passions fit well with his career choice as he has gained significant experience arbitrating and litigating all types of construction disputes, from a billion dollar environmental remediation project to large and small scale public and private project payment disputes. Representative matters for Steven cover an array of construction sectors, including buildings, heavy-highway, industrial, water, energy, manufacturing, sewer/waste, telecom, hazardous waste collection, environmental remediation, and residential. Avoiding disputes is as important to him as defending and prosecuting claims.
Maintaining a niche practice handling creditor's rights litigation, Steven represents creditors and debt collection agencies against individual and class action allegations invoking federal and state consumer protection laws, including the Fair Debt Collection Practices Act (FDCPA), the Fair Credit Reporting Act (FCRA), and the Telephone Consumer Protection Act (TCPA).
Spending time with his wife, two children, and two golden retrievers is Steven's favorite way to unwind. He also enjoys making time to play golf, fish, skeet shoot, attend NC State football games, and foster golden retrievers.
Education
J.D., magna cum laude, Order of the Crown, Charlotte School of Law, 2009
B.A., North Carolina State University, 2004
Professional Associations
North Carolina State Bar
North Carolina Bar Association
Greensboro Defense Bar
North Carolina Advocates for Justice
North Carolina Locksmiths Licensing Board, Board of Directors (Appointed by Governor Bev Purdue)
Charlotte Business Inclusion Advisory Council
Carolina AGC, Vice Chair of the Supplier/Service Division
Honors
North Carolina Legal Elite, Business North Carolina Magazine, Construction, 2017, 2018; Young Guns, Construction, 2013, 2015, 2016
North Carolina Rising Star by Super Lawyers magazine, 2014 – 2018