Lou Segreti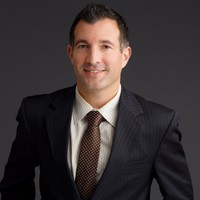 Lou Segreti – Attorney at Law – Construction Law in NC & SC
Lou Segreti is a highly skilled litigator specializing in high-stakes construction and business disputes. With a wealth of experience in both defense and prosecution, Lou is renowned for his strategic approach and successful track record in navigating complex legal challenges. Born and raised in the Chicago area, he later relocated to Charlotte, North Carolina after practicing law in California for several years.
Lou's educational background is marked by excellence. He earned his Bachelor of Science degree in Psychology from the University of Illinois at Urbana-Champaign before pursuing his law degree at the University of Michigan at Ann Arbor. During his time at law school, Lou demonstrated his commitment to legal scholarship as an Associate Editor of the esteemed University of Michigan Law Review, showcasing his keen attention to detail and deep understanding of legal principles.
With nearly two decades of diverse legal experience, Lou has honed his expertise in a wide range of practice areas, including construction disputes, contracts, real property disputes, insurance coverage, partnership disputes, and business torts. However, his true passion lies in construction litigation, where he has dedicated his focus and built a reputation for exceptional advocacy and results-driven approach.
Beyond his professional achievements, Lou treasures his role as a husband and father to three children. He values the importance of work-life balance and cherishes spending quality time with his family during his leisure hours. Lou's commitment to both his clients and his loved ones exemplifies his unwavering dedication in all aspects of his life.
LinkedIn